THE 10 BEST Launceston Accommodation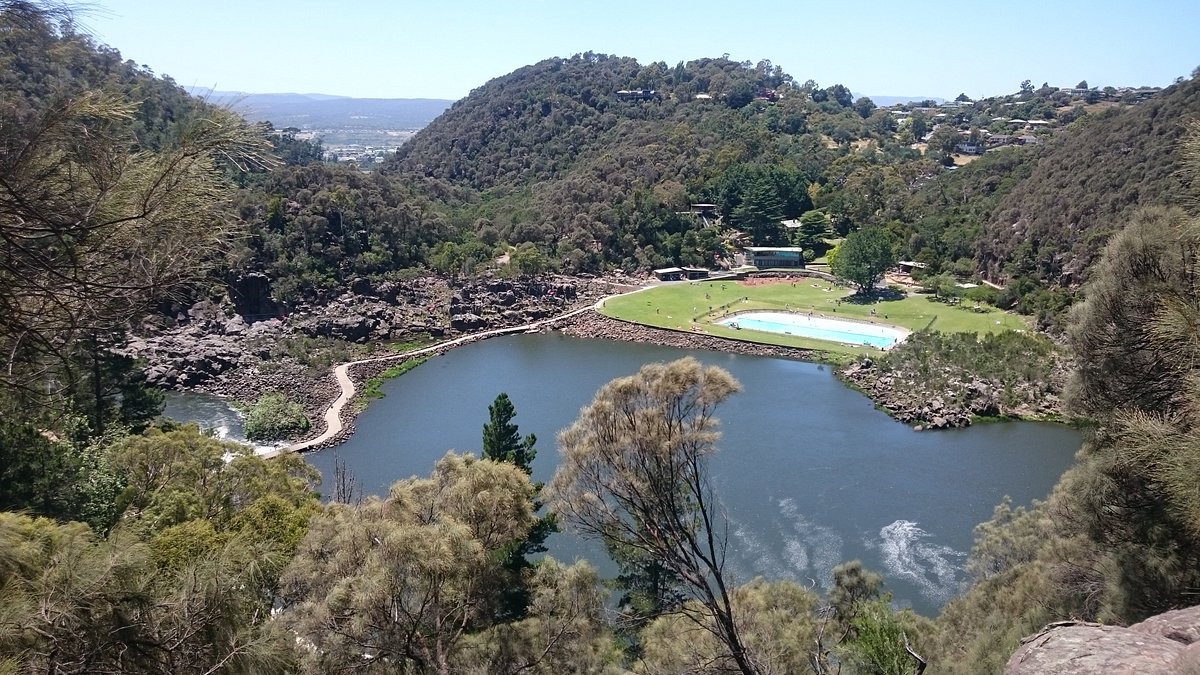 Launceston Accommodation
and Places to Stay
Enter dates to find the best prices
Popular hotels in Launceston right now
Launceston Accommodations Information
| | |
| --- | --- |
| Accommodations in Launceston | 100 |
| Accommodations Prices From | AU$68 |
| Accommodations Reviews | 28,292 |
| Accommodations Photos | 9,858 |
| Travel high season | Sep - Nov |
| Travel low season | Mar - May |
| High season avg price | AU$189 |
| Low season avg price | AU$166 |
Know before you go
Nature is a big draw in Launceston--wherever you choose to stay, you're bound to be within easy reach of bushland, gardens and lakes. Even the city center is a hop, skip and jump from the stunning Cataract Gorge. The major attractions are clustered around Launceston CBD, as are most big-name hotels. However, away from the city center you'll find small and charming neighborhoods with their very own appeal. Traveling on a budget? The lively student district of Invermay is where you can save on accommodation and meals. Riverside has a family-friendly vibe with a few restaurants and cafes for quick meals. The quiet residential area of Blackstone Heights is within minutes of the Prospect shopping district, coffee shops and a casino; pick a stay with views of the South Esk River.
Not sure when to visit?
Price trends, weather and things to do can help you make a decision.
Season
Avg. price/night
Avg. temperature
Avg. precipitation
Summertime is, predictably, peak tourist season in Launceston. The temperature doesn't usually go beyond 23℃, so you can enjoy your summer holiday without the risk of a sunburn.
Big-ticket events are on Launceston's summer calendar, including Festivale—a three-day mega celebration of food, drink and entertainment. It's hailed as Tasmania's premier summer event, drawing thousands of visitors every year.
Berries are ripe for the picking this time of year at Hillwood Berries, just 20 minutes from Launceston. December is the season for strawberries, raspberries, blueberries and blackberries, so pick them all. Add this to your fun-activity-with-the-kids list.
The Bridestowe Lavender Estate is an Insta-worthy spot—picture yourself strolling in a sea of purple and having it captured perfectly on camera. Time your visit for when the flowers are at their peak—from mid-December to mid-January. We recommend the lavender ice cream.
Avg. price/night
$184
LOWEST
The fall months are quieter—the perfect time to explore Launceston without the crowds, especially with the cool, dry days and crisp nights.
Fancy an autumnal walk? The city center is a good place to start—beautifully restored colonial buildings, manicured public squares and well-tended parks inject some English charm into the city.
Drive through the Tamar Valley to sample some of the best sparkling wines in the world. The NV sparkling blanc de noir, produced by Moores Hill, is said to be especially outstanding.
Say hello to tiny penguins at Low Head Coastal Reserve, less than an hour from Launceston. Between March and October, up to 100 tiny penguins waddle ashore each night back to their burrows. Wear warm clothing and covered shoes.
Avg. precipitation
WETTEST
Expect foggy mornings with temperatures dipping to a low of 3℃. July is the coldest month (and the cloudiest), though Launceston rarely receives snowfall. However, winter is an excellent time to visit as Tasmania's events calendar is chock-a-block with mid-winter festivals and food and wine (and Tasmanian whisky) soirées.
If braving the chilly Tassie winter is not your idea of fun, cozy up in the comfort of the James Boag Brewery Bar, something of an institution among locals since it opened its doors more than 100 years ago. They offer brewery tours with guided tasting of the best lagers and ales.
Foodies, you'll eat well in Launceston. Winter brings premium local ingredients like black truffles and Tasmanian scallops to the table. The city's "winterlicious" program is a chance for you to eat your way around town, with lots of entertainment on the side.
Catch an after-dinner show at the Earl Arts Centre, an intimate performance space that offers film screenings, dance and theatre productions to complete your night.
Avg. price/night
$206
HIGHEST
With the days noticeably longer and the weather warmer, spring is the best time to visit Launceston, right before the summer crowds stream in. You'll also benefit from shoulder season prices.
If you have kids in tow, take them to the Penny Royal—a massive adventureland with history-themed boat rides, zip lines, cliff walks and everything in between. They'll tire out and be ready for an early night, leaving you to enjoy the rest of the evening.
Enjoy a leisurely trek at Cataract Gorge, within easy walking distance of the city center, in the crisp spring air. Always bring a piece of warm clothing, including a waterproof jacket in case of sudden inclement weather, which—locals will tell you— happens often.
Spring blooms are practically everywhere during this time of year—have a little picnic at Prince's Square, City Park or any of the other green spaces in Launceston.
Price trend information excludes taxes and fees and is based on base rates for a nightly stay for 2 adults found in the last 7 days on our site and averaged for commonly viewed hotels in Launceston. Select dates and complete search for nightly totals inclusive of taxes and fees.
Frequently Asked Questions about Launceston hotels
---