THE 10 BEST Hobart Accommodation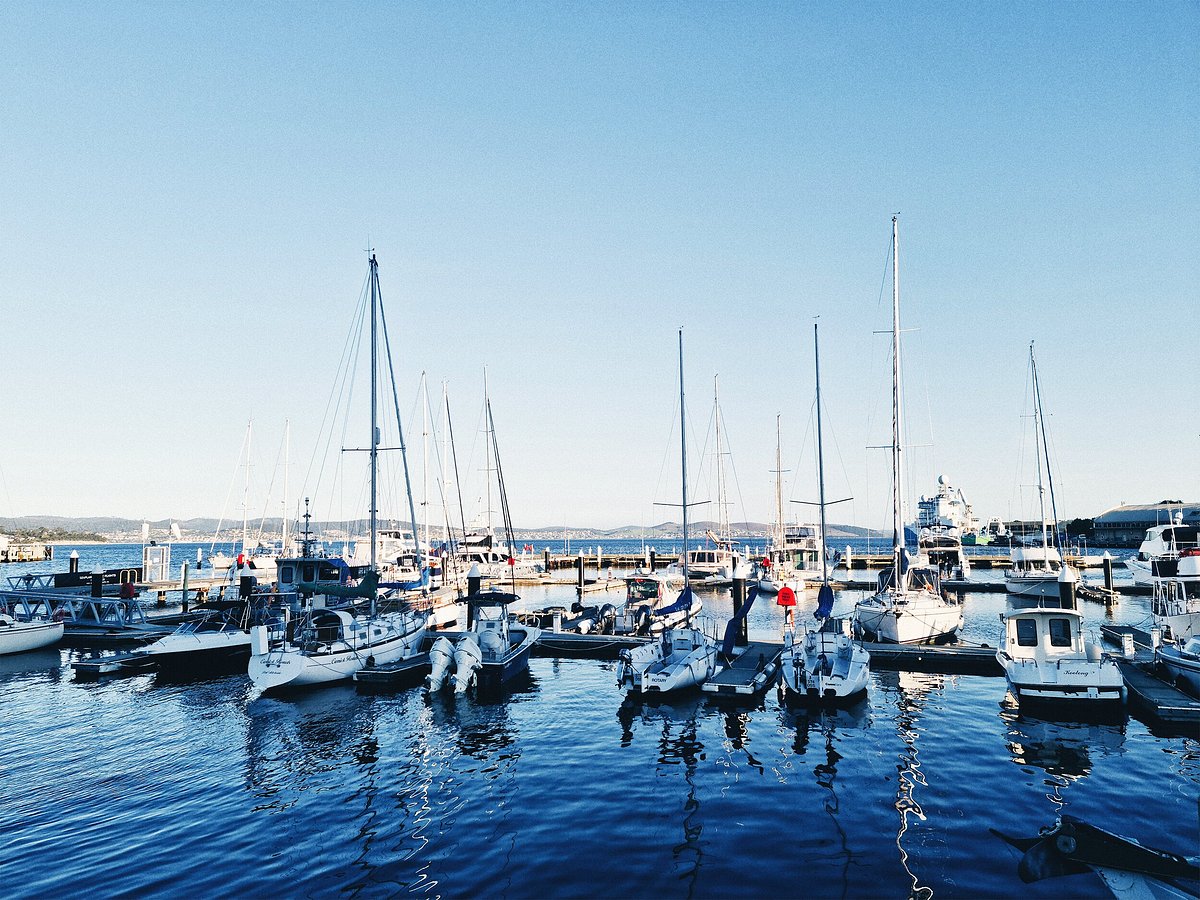 Hobart Accommodation
and Places to Stay
Enter dates to find the best prices
Popular hotels in Hobart right now
Hobart Accommodations Information
| | |
| --- | --- |
| Accommodations in Hobart | 154 |
| Accommodations Prices From | AU$76 |
| Accommodations Reviews | 49,207 |
| Accommodations Photos | 21,101 |
| Travel high season | Dec - Feb |
| Travel low season | Mar - May |
| High season avg price | AU$255 |
| Low season avg price | AU$203 |
Know before you go
First-timers can't go wrong with Hobart's Central Business District, close to many of the city's main attractions and shopping like Elizabeth Street Mall and the Cat and Fiddle Arcade. The young and cool will like the CBD's neighboring suburbs that are as different as night and day: North Hobart for its nightlife and pubs, and Midtown for its cafes and coffee shops. Battery Point, for history buffs and culture vultures, is home to heritage buildings and the crowd-favorite Salamanca Market. The calm and easygoing local vibes will attract family travelers to South Hobart, filled with parks and open spaces that connect to the surrounding mountains.
Not sure when to visit?
Price trends, weather and things to do can help you make a decision.
Season
Avg. price/night
Avg. temperature
Avg. precipitation
Avg. price/night
$274
HIGHEST
Hordes of tourists flock to the city during Hobart's hot and long summer days. Many take to the island's waters in the day; the sandy beaches are great for enjoying the summer's long, lingering twilight.
Beaches are a Hobart summer staple. Hit up the lovely beaches in Sandy Bay, perfect for water sports, picnics and summer barbecues.
Lose yourself in giant kelp forests and sponge gardens while diving off the coast of Hobart.
Your favorite Hobart museum welcomes summer every year with the MONA FOMA summer festival. Get ready for art, music and a whole load of weird and wacky stuff.
Cool off over a summer Tassie tipple in Hobart's pier-side pubs. Ice-cold beer and fish and chips at Fish Frenzy, anyone?
Avg. price/night
$223
LOWEST
It's still sunny days and clear skies during the fall in Hobart, though cooler, calmer and quieter than the season before. Enjoy the pleasant crunch in your step as you stroll through the city, engulfed in the colors of fall.
There's no better place to see fall foliage than in Hobart's parks. St David's Park, the Parliament Lawns and Princes Park are great spots, though the Royal Tasmanian Botanical Gardens tops the list; the grounds have some one-of-a-kind exhibits like the Antarctic Plant House filled with endemic flora.
Venture into Mount Field National Park to find the native Nothofagus gunnii, Australia's only cold climate deciduous shrub, that erupts into brilliant oranges and yellows.
The cool weather and seasonal produce make it an ideal time to visit Hobart's wineries, vineyards and countryside for a gastronomic adventure. The mesmerizing rows of vines in hues of gold are a definite plus.
Winters in Hobart are cold (though not uncomfortably so), with the occasional rain and even fog in the early mornings. But don't let that stop you from exploring the outdoors—cycling, walking and trekking are still enjoyable this time of year.
Come winter, Mount Wellington is covered in a blanket of snow. Trek to its peak for a great vantage point of the city.
Savor the long winter nights at a luxe wilderness retreat in front of an open fire with a warming ale, pinot or Tassie whisky.
While the subversive Museum of Old and New Art is a must-visit at any time of the year, their winter events line-up celebrates the weird and wonderful centered around the winter solstice.
Take a dip in the hot pools at the Hastings Caves and Thermal Springs, a short drive away from downtown Hobart. The water is perfectly warm all year round.
Avg. precipitation
WETTEST
Spend the long days of the season in Hobart's beautiful outdoor spaces that burst into color every spring. Don't be surprised by passing showers though as spring is the wettest time of the year.
Feast your eyes on the technicolor display of spring blooms at Hobart's gardens and parks. The Royal Tasmanian Botanical Gardens' collection of rhododendrons are exceptionally captivating at this time of year.
The best of Hobart's seasonal produce is on full display at the city's farmer's markets. Pick up white wines and delicious cheeses at weekend hangouts like Salamanca Market and Hobart Farm Gate Market.
Humpback whales make their great migration from July to December, crossing the coastlines down south and through the River Derwent. Head out on a cruise and try to spot one of these majestic creatures breaching the water's surface.
Explore the wilderness in spring. Tackle one of the mountain trails within Wellington Park to spot native Tasmanian waratahs or stroll along the Tasman Peninsula coast to admire blooming wildflowers.
Price trend information excludes taxes and fees and is based on base rates for a nightly stay for 2 adults found in the last 7 days on our site and averaged for commonly viewed hotels in Hobart. Select dates and complete search for nightly totals inclusive of taxes and fees.
Frequently Asked Questions about Hobart hotels
---