Taipei through the eyes of a solo traveler
Connecting with one's heritage in the capital city.

By Helen I. Hwang

27 Sept 2023 • 4 minutes read
My solo trip at a glance:
Destination:  Taipei, Taiwan
Biggest fear was:  Getting lost and confused in a big city
Most excited for:  The food and culture
Why I wanted to go: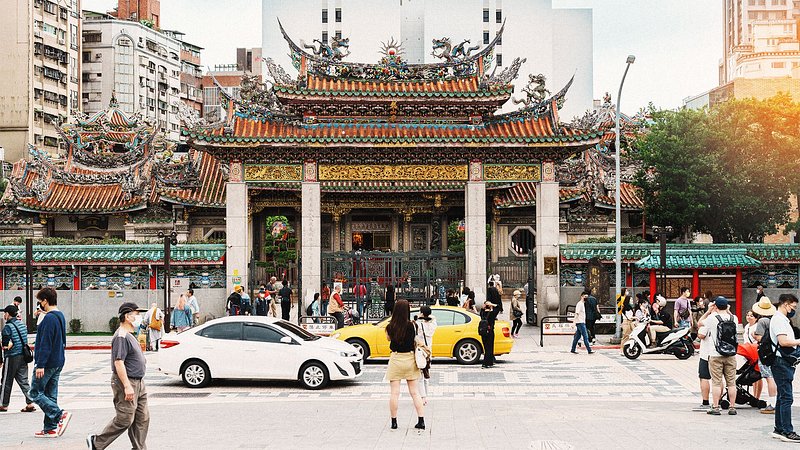 Though I was born in southern Taiwan, I had never explored Taipei in a meaningful way on my own. I was raised in the U.S., and whenever I visited my relatives, they would whisk me from Taipei's airport to my hometown of Chiayi. The truth will always be that I'm more Southern Taiwanese than a cosmopolitan Taipei dweller, but the capital's residents are still my people and I wanted to experience this foreign-to-me city.  Not having experienced it somehow made me feel more American than Taiwanese—so exploring Taipei felt like making a real connection to my heritage.
How I balanced spontaneity with planning:
I used to show up in a foreign city without a single reservation. Nowadays, I prefer to know where I can hit the hay, especially after a 14-hour flight in a completely opposite time zone. For this trip, I made a few hotel reservations including booking a room I could check into right after my early-morning arrival. I also made sure most of them were fully refundable, in case I changed my mind. I had a general plan about what sights I wanted to see but I didn't book anything; after all, part of the fun is walking out the door in the morning and seeing where my impulses take me.
The people I met:
After a couple of days on my own in Taipei, I felt the need to be part of a group—I love my alone time, but I'm a social person. I can speak and understand some Mandarin Chinese and Taiwanese, but it's more natural for me to speak, think, and socialize in English. So I joined Like It Formosa, a free walking tour. My guide, Boan Wang, was a filmmaker who explained his own family history and gave a rundown of the highly charged political landscape. I left with a deeper understanding of how politics in Taipei weighs on its citizens more than in the U.S., partly because of Taiwan's small size. And after the tour, Boan shared with the group a QR code that listed out his personal favorite eats—a lovely touch.
If I have only one solo-travel tip, it's this:
If you're thinking about traveling solo, try and look past the hesitation and just go for it. It's more rewarding than anything you could possibly imagine. I learned little things about myself, like how I like to take goofy pictures. I like myself more and traveling alone makes me feel a little invincible.
How I kept costs at bay:
One of the best things about Taipei is that you can have a gourmet meal for about 50 cents. Night markets offer everything from appetizers to desserts, and many of the stalls have made it into Taiwan's Michelin Guide. I ate like a queen. Whenever there were hotel breakfasts included, I stuffed myself with congee, stir-fried vegetables, eggs, and fresh local fruit like lychee and guava.
I would occasionally splurge on nice hotels because I wanted a hot, spacious shower and a comfortable bed. Even though I got my exercise walking most places, I also like to swim regularly because it helps release any travel stress; I travel with goggles and book hotels with pools when I can.
The times when I felt safe/unsafe:
Taipei is generally safe on the streets and late at night. There are street cameras everywhere and I never felt threatened. Taiwan's government provides social welfare programs—like free health care—so there are safety nets in place and the poverty level is also low.
That said, as a solo female traveler, I do take precautions. When I turn in for the night, I block the door with a chair or a piece of luggage—I want to make sure no one wanders into my room by mistake. The way the taxis, cars, and mopeds weave in and out around each other can be scary, too, so I make sure to check traffic several times before crossing the street.
What I learned about myself: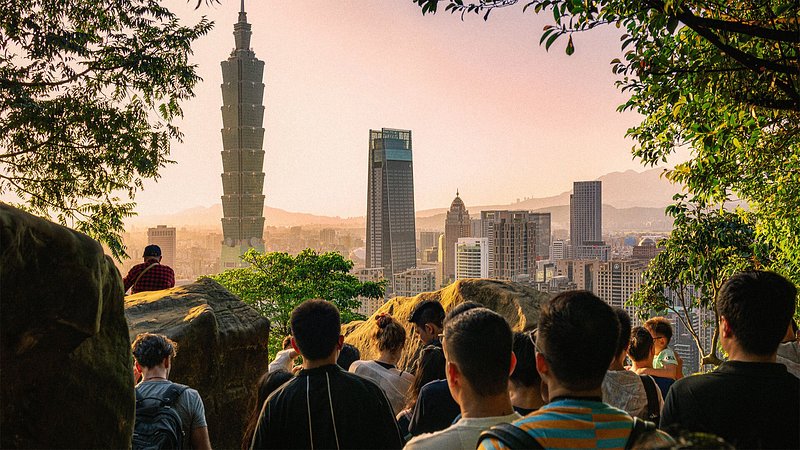 I was surprised about how emotional I became in the days before heading home. I found myself becoming more attached to the bustle of the city, the early-morning smells of food stalls, and the chirps of tropical birds flying around.
I arrived by myself in Taipei, not having a clear sense of the neighborhoods that made up the sprawling urban landscape. Because I was on my own, I was forced to maneuver around the city and learn the rhythm of the place that 2.5 million people call home. By the end, I wanted to call Taipei home, too. I didn't realize how attached I could become to a place that I never actually lived in; I even picked out a neighborhood I would consider living in. Permanently relocating to Taipei wasn't going to happen overnight but I knew I'd be back.
My Taipei cheat sheet:
Eat:
Night markets have the best cheap eats in town. The Linjiang Street (Tonghua) Night Market has iconic dishes like Tien Hsiang Stinky Tofu, a Michelin-recognized local favorite.
Eating dumplings at the original Din Tai Fung made me realize why the Taipei location has set the gold standard. Plus, a table for one means you don't have to wait long.
Play:
The best place in the world for Chinese history and artwork is the National Palace Museum. An audio guide is a must to navigate the 700,000 pieces that rotate regularly.
Book a spot on the Like It Formosa Walking Tour to learn lesser-known stories, like how colonialist influences shaped Ximen Red House, a historic theater with a bar that's great for a solo drink.
Stay:
When I need to unwind and collect my thoughts, I find a pool. At the Shangri-La Far Eastern, there are two outdoor pools on two floors—including the highest one in Taipei. I swam laps with a view of Taipei 101 and afterward sipped a cocktail at the poolside bar and listened to live music.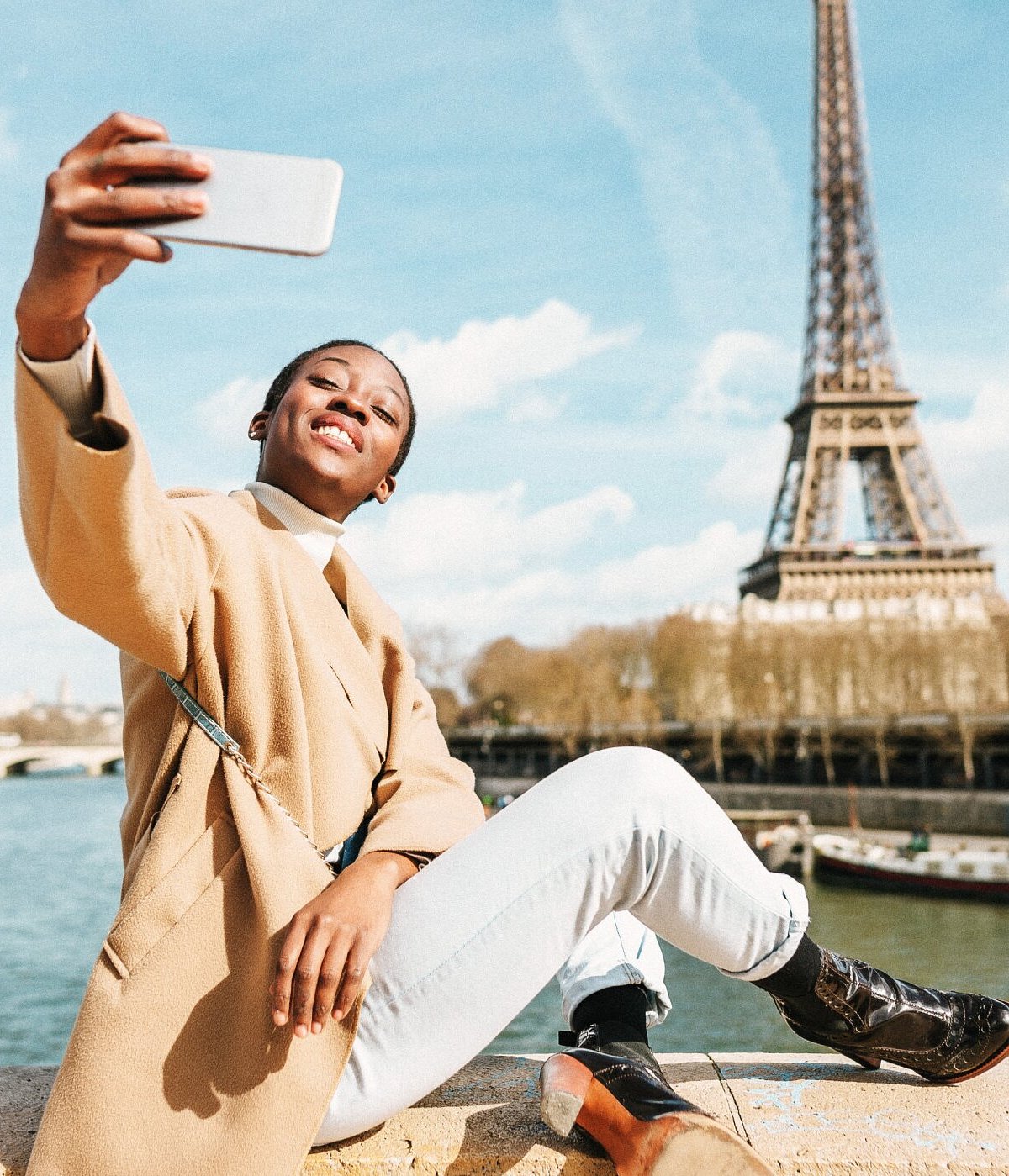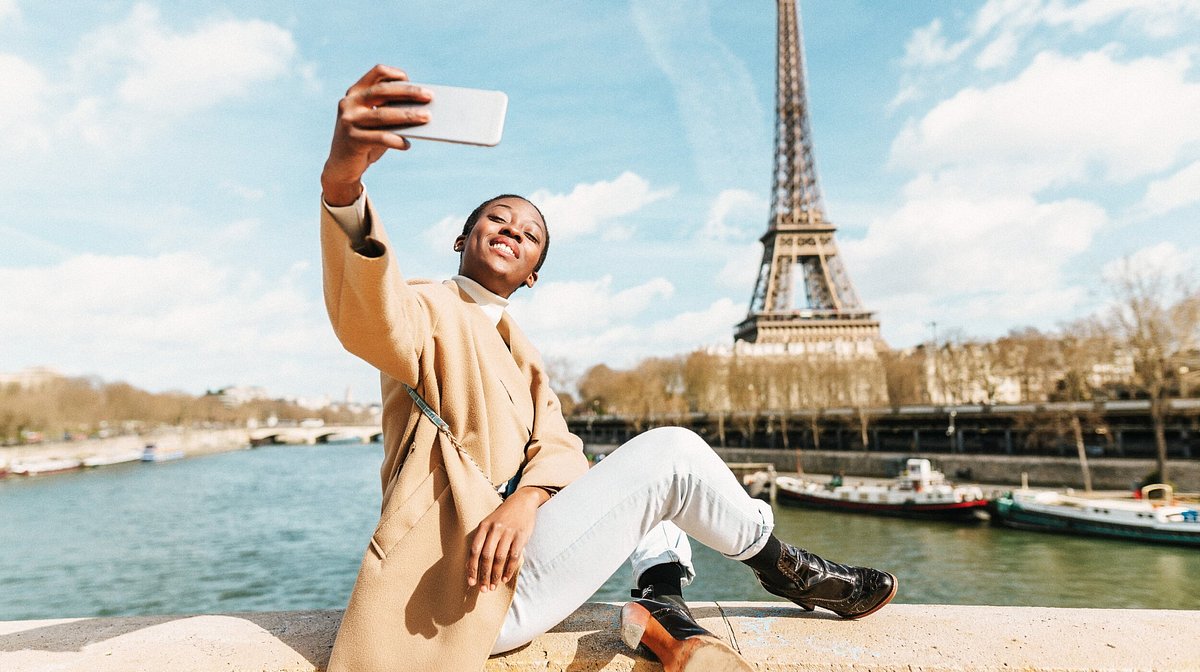 The solo traveller's playbook
Tips, trip ideas, and essential info for getting out there on your own
Read more