A local's guide to Bangkok's best art galleries, cocktail bars, and more
Art gallery co-founder Mook Attakanwong shares her favorite spots in the Thai capital.

By Kathryn Romeyn

30 May 2023 • 3 minutes read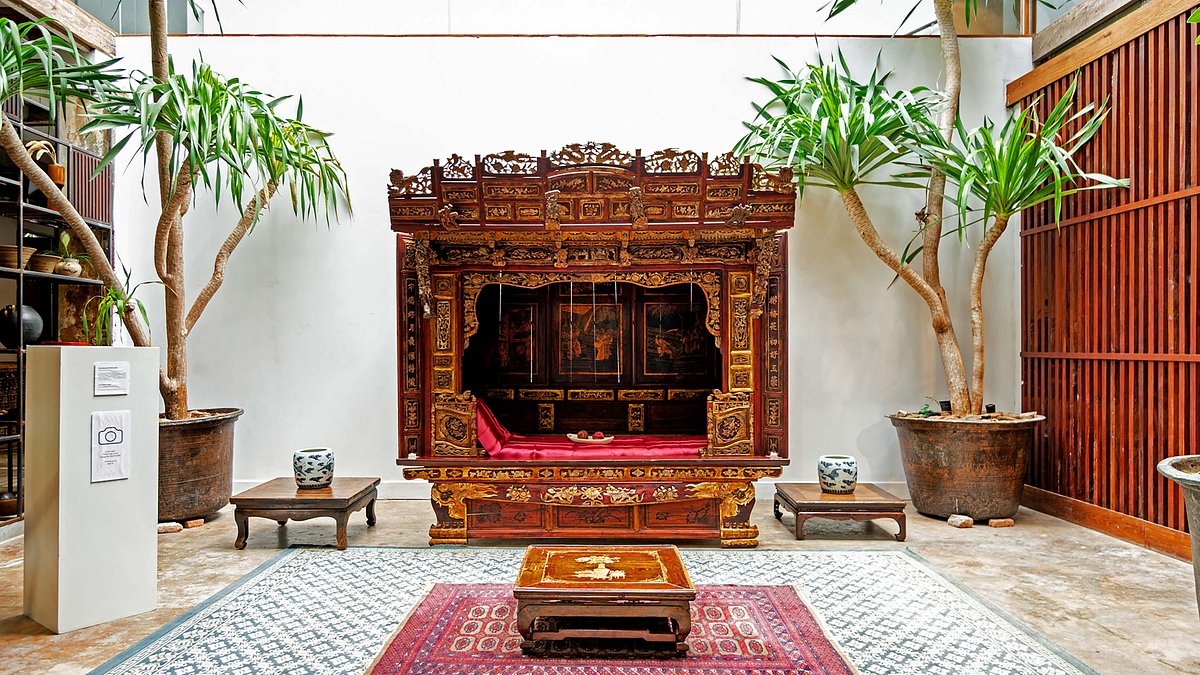 There has arguably never been a better time to visit—or live in—Bangkok. The Thai capital city is experiencing a culinary and cultural renaissance, fueled in large part by people like ATT 19 gallery co-founder Mook Attakanwong.
The art gallery business is in Attakanwong's blood: her parents have owned and operated the prominent Lek Gallery in Bangkok's Charoenkrung district since 1975, specializing in antiques and art. In 2019, Mook opened ATT 19, her family's newest venture, where she also serves as creative director. Set in a 100-plus-year-old school that her father thoughtfully restored, the gallery is Attakanwong's love letter to homegrown talent. She intentionally sources artists for themed exhibits (craft, mental health, women's equality), which rotate every few months. It's a platform for "emerging artists that deserve to show but might not have the funds to get into a gallery," she said. It's a good starting point to exploring the trending—and stalwart—cultural hotspots that the city has to offer.
"Bangkok has always been a [popular] destination, but I think now people are starting to understand that it's not only the 'land of the smile' or temples or elephants," said Attakanwong. "There are really unique designers using amazing and cool techniques, restaurants doing a farm-to-table approach with Thai ingredients, and galleries with very challenging artworks showing the political side of Thailand, as well."
Below, she shares her 8 essential spots—from a mocktail bar with great lighting to a can't-miss jewelry shop—to visit the next time you're in Bangkok.
1. Benchakitti Park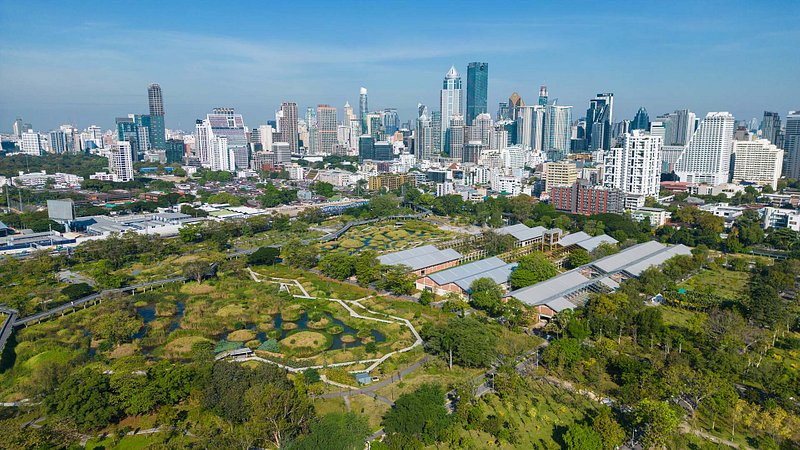 "Newly renovated with beautiful landscaping, Benchakitti Park has done wonders for the lack of green space in Bangkok. Public events are often hosted here and the landscape architect has done a great job with gorgeous flora and fauna, giving us a public space that Bangkokians really deserve."
2. Mala
"Owned by a dear friend of mine, Mala is a flower shop by day and a natural wine bar by night, serving small bites. Close to my gallery, it's usually my boyfriend's and my weekday hangout spot when we need a little 'wine down.'"
3. 100 Tonson Foundation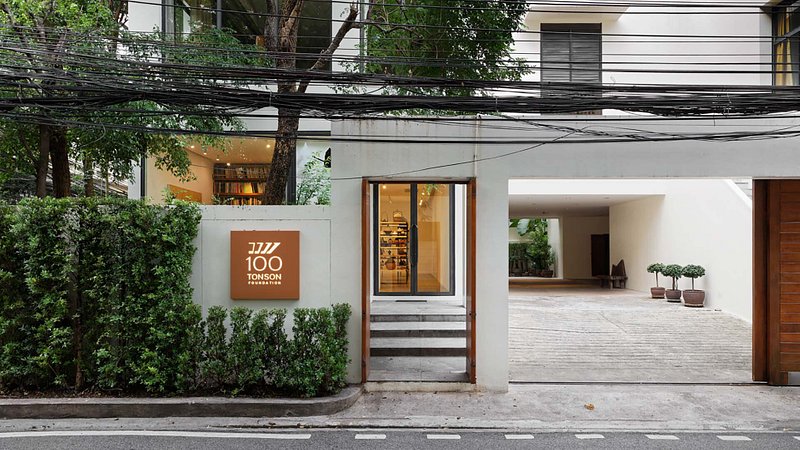 "100 Tonson Foundation is a nonprofit dedicated to fostering contemporary art in Thailand. It is one of my favorite places to go on my days off. The quality and thoughts behind each exhibition are always inspirational to me and push the boundaries in so many ways."
4. Eastern Antiques
"Eastern Antiques is definitely a hidden gem in Charoenkrung. The shop sells jewelry made from broken ceramic pieces and sterling silver, and each one is unique on its own and is a joy to choose as a gift."
5. Soi Sa:m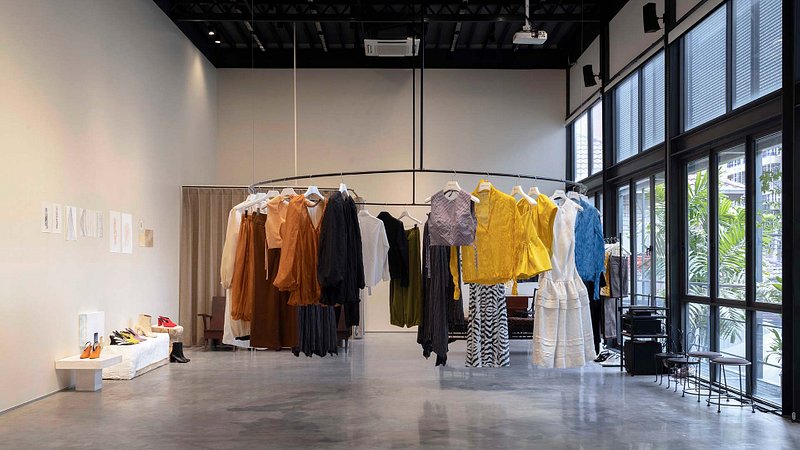 "Soi Sa:m houses my close friend Shone Puipia's design studio and archives. Shone is a talented fashion designer who is up and coming in Thailand. Here you can meet him and explore the collection, by appointment only."
6. Tangible, Copenn, and Void
"Tangible, Copenn, and Void are all opposite each other, so I'm putting them together. Owned by the wonderful people behind Trimode Studio, Tangible is a beautiful cafe serving architecture-inspired beverages and snacks. We go there for the lovely coffee and to people watch. Across the street is Copenn, our place to shop for home scents. It's also architecture- and design-focused, and the packaging and store design are as impeccable as the products themselves. And Void's lighting design somehow captures the golden hour 24/7, and it is a quiet place to go to be transported. The menu focuses on creative mocktails."
7. Ground For
"Ground For is a micro-collective space founded by the couple behind Atelier 2+. It houses a coffee bar called Vibrant, a rotating exhibition space, the studio space of Atelier 2+ itself, and Naphakard, a contemporary craft and design gallery."
8. Ku Bar
"This place will always be dear to my heart as it was our first date spot! Hidden in Phra Nakhon, Ku Bar makes beautiful cocktails and we love chatting with our bartender and trying his recommendations."